Recent Interview with 'The Music Essentials' Blog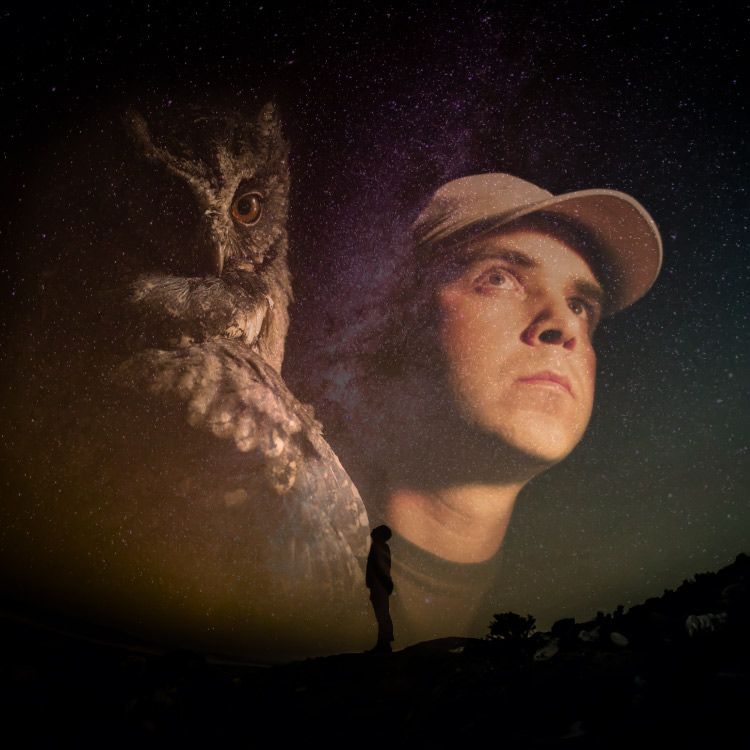 Introducing UK artist, The White Owl as he delivers an atmospheric & vocal future player – the single 'Feel Love In The Music' features on Mercury Retrograde LP & sets the tone for the album. 
We caught up with him to find out more about his latest release & future plans. 
T.H.E – We welcome you to T.H.E – Music Essentials! Where can we find you in the world right now? 
The White Owl – I've been based in Suffolk for the duration of producing the album, which is a sleepy part of the UK countryside covered in occasional deep forests and quaint English towns. I've been fortunate over the past few years to have had the opportunity to take time out from a previously busy DJ career, where I was working on overseas contracts most of the time. However, I'm now looking forward to spreading my wings and travelling once again very soon. 
T.H.E – A strong sound on your single 'Feel Love In The Music', how long was the track in production? 
The White Owl – Thanks for the kind words. I can't remember exactly, it's difficult to say for sure. It was produced over the period of a few years. I have an odd way of working though. I have a large number of tracks on the go at any one time, then some get finished quicker than others, many of them start out as sketches but later get abandoned for example. I think maybe roughly 3 weeks working full-time in total for this one. It's actually more time-consuming than most people think, engineering decent quality electronic dance music.
T.H.E – Also featured on your Mercury Retrograde album, which is due for release on 11th August – what three words best describe the overall sound of the LP? 
The White Owl – Elevating and empowering esoterica.
T.H.E – Can you share with us the meaning behind your chosen artist name, The White Owl? 
The White Owl – The area of Suffolk where I produced the album is quite rural, so I would often hear the distant haunting sound of an owl out my window at night. It would sometimes crash into the rear-lounge window and leave the outline of an owl imprinted on it. I felt like I had a supernatural connection with it, like it was trying to tell me something, similar to the spirit-animal folklore of Native American culture. The White Owl is supposed to be a totem of good luck in many cultures. It's also a common symbol of ancient wisdom & knowledge. 
T.H.E – If you could collaborate with any other artist or producer, who would they be & why? 
The White Owl – Wow tough question. There are so many musical artists that I admire, it would be a real challenge to narrow it down to just a few. I think I'd rather go with the flow and see if any artist collaborations present themselves over the coming years and take it from there. I have a huge backlog of tracks to finish in the meantime anyway, so I'm not in any great rush. However, I'm always on the lookout for good vocalists and lyrics. 
T.H.E – In terms of a piece of advice you could offer aspiring producers, what would that be? 
The White Owl – Perseverance, patience & perspiration would be the three key words to abide by, I think. "Love what you do and you'll never work a day in your life" Is a great quote too. Coming up with ideas is the fun and easy part of making music. However, there is a steep learning curve when it comes to engineering decent quality music, so as long as you have those 3 P's you should be ok. 
T.H.E – As a DJ, what's been the best club or venue you've played at to date? 
The White Owl – Although it's probably politically incorrect to say so these days, I would have to say my gigs in Russia were some of the biggest and best I've ever performed at. Many were to crowds of over 5000 people in huge Olympic stadiums. I remember the adventure of travelling around in crazy old Russian jet planes that were rattling and falling apart and warming up minibus engines with small fires to get them going in minus 30 degrees Celsius. Great times and great people. 
T.H.E – And finally, anything else you can share with our readers for future release plans? 
The White Owl – Over the past few years I've managed to start nearly 100 tracks. I would say half of those are half finished. I now have a nice catalogue I can delve into at any given time. So potentially I could put out an album of 10 tracks every year for the next decade. But whether that happens remains to be seen. In any case definitely expect a lot more from The White Owl in the near future. I'll be putting out a lot more music in a similar fluffy and funky vein to Mercury Retrograde, but also taking some tracks on a darker tougher techno route. Hopefully The White Owl gets to soar to new heights over the coming years.
The Article can be found online here: https://themusicessentials.com/interviews/the-white-owl/